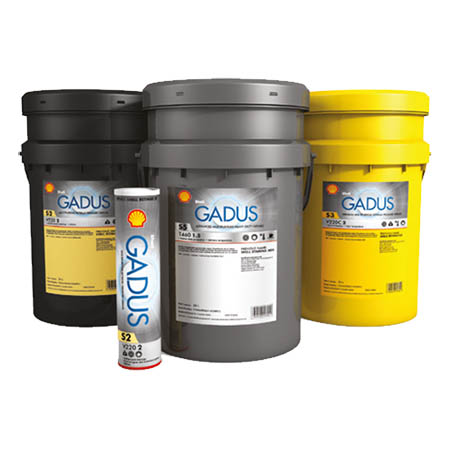 Shell Gadus S5 V100 2 • 18kg
Advanced Multipurpose Grease
Shell Gadus S5 V100 is a lithium complex grease based on synthetic base oils, containing antioxidants, EP-, wear- and rust preventing additives The product contains a special friction modifier which is suitable for high speed bearings, taper roller bearings and cylindrical bearings, type NJ, NUP plus applications with an angle ring.
Description
Downloads
Q&A
Main Applications
Shell Gadus S5 V100 is developed for lubrication of roller bearings operating at high speeds as well as bearings submitted to severe cold. The grease has very low starting and running torques at temperatures down to -500C and therefore suitable for all year lubrication of for example outdoor fans and electrical motors. The grease has a very good mechanical and thermal stability and can be used in electrical motors, fans and pumps at bearing temperatures up to 1500C where there is a demand for long re-lubrication intervals.
Specifications, Approvals & Recommendations
For a full listing of equipment approvals and recommendations, please consult your local Shell Technical Helpdesk.
Health, Safety & Environment
Health and Safety
Shell Gadus S5 V100 Grease is unlikely to present any significant health or safety hazard when properly used in the recommended application and good standards of personal hygiene are maintained.

Avoid contact with skin. Use impervious gloves with used oil. After skin contact, wash immediately with soap and water.

Guidance on Health and Safety is available on the appropriate Material Safety Data Sheet.

Protect the Environment
Take used oil to an authorised collection point. Do not discharge into drains, soil or water.